drc Smart Key
Range-independent remote control for vehicle functions
Will we control vehicle functions and vehicle access only via app in the future? Just one solution for everything?
You know your customers exactly. Individuality and intuitive operating concepts are more important than ever. Because every user is different. Rely on a modular platform solution that provides you with highest flexibility, that can do more and guarantees your customers the highest possible operating comfort. With our drc smart key, enable your customers the most inuitive form of remote control for comfort functions and keyless vehicle access. With a new generation of intelligent radio remote control solutions that opens up even more business models for you.
All-in-one platform solution
With the drc Smart Key, your customers control both air conditioning and keyless access to the vehicle, independent of range. Just as quickly as easily and highly flexible. With the highest security standard on the market. The Intelligent Transmission Select technology (ITS) developed by digades ensures a highly efficient and secure transmission of the radio signal by selecting the optimum transmission technology for each case. The radio transmission from a distance is carried out by means of NarrowBand IoT and an LTE M2M connection via the vehicle cloud. In the short range, the UWB Two Way Ranging technology with two anchors installed in the vehicle for distance determination enables a secure vehicle start by means of a unique authentication of the driver. Bluetooth Low Energy ensures energy-efficient control of vehicle functions and the transmission of distance values determined via UWB TWR for secure vehicle access. The integrated NFC technology enables inductive charging of the drc smart key and vehicle access even when the battery is discharged.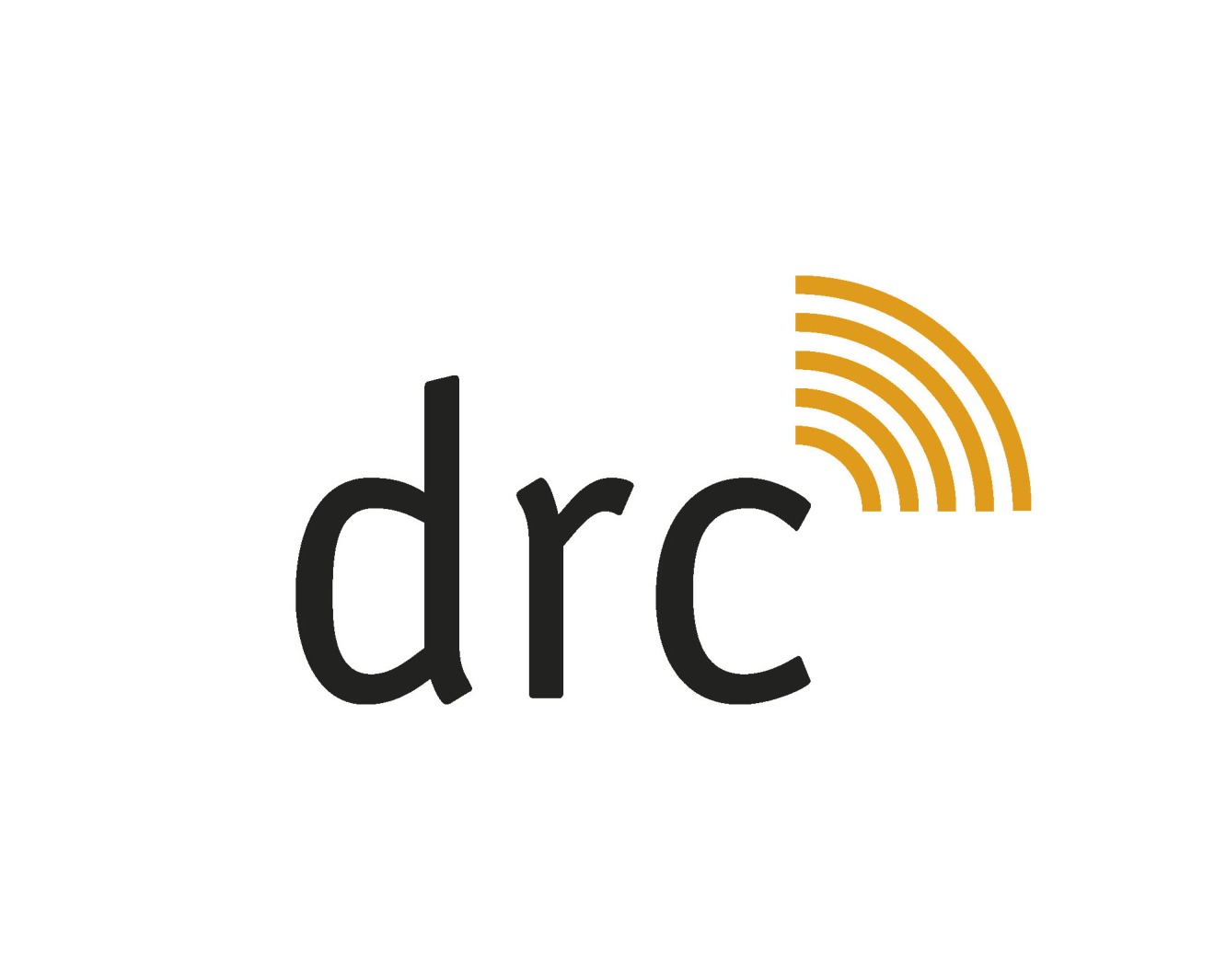 Reduced to the essentials
It does not always have to be a display. The reduced design of the drc Smart Key without display ensures particularly long battery life of up to 30 days without recharging, compact dimensions and low weight. The user's focus remains on the functions to be operated, which are controlled intuitively and in fractions of a second.
Give your customers a status symbol with your individual vehicle key that will be used in the future to interact with your products. Our universal platform solution is suitable for use in the automotive sector as well as for controlling comfort functions and vehicle access in trucks, mobile homes or caravans as well as agricultural vehicles and motorcycles. Special solutions beyond the classic vehicle key are also conceivable for the drc Smart Key. Just contact us! Together we will find a solution that fits exactly to your requirements.
To the point
Range-independent remote control of vehicle access, vehicle air conditioning and comfort options

Cost-efficient all-in-one platform solution

Compatible with a wide range of vehicle drives: ICE, FCV, HEV, PHEV, BEV

Highly secure radio transmission via 4 independent communication channels (NFC, UWB TWR, BLE NB IoT)

Patented digades ITS technology (Intelligent Transmission Select) with intelligent selection of the most efficient and optimal radio technology for transmission, depending on the controlled function and distance to the vehicle

Integrated rechargeable battery, cordless, inductive rechargeable by means of Qi-compatible charging coil

Extra long battery life of up to 30 days

Updates "Over the air" (OTA) possible

Additional business models:

"Functions on Demand"

Smart Key Fob as an option
Functions
Vehicle air conditioning

Auxiliary heater

Stand ventilation

Air conditioning

Remote Engine Start function available for the American and Asian markets

Battery preconditioning (BEVs)

System enables up to 30% more range through timely thermal preconditioning of the battery in electric vehicles before the start of the journey

Smart access

Automatic locking and unlocking of the vehicle doors

Intelligent authentication of the driver as well as locking and unlocking of the engine control

Vehicle status

Visual feedback on status and function feedback
Most convenient all-in-one wireless remote control solution on the market

Range-independent

Fast function feedback, very short latency times

Intuitive control of a wide range of vehicle functions - all integrated in a single radio remote control solution

Keyless vehicle access: fast, convenient, highly secure and intelligent

Currently the most secure solution on the market

Use completely independent of the smartphone

Very long battery life (up to 30 days)

Secure, keyless vehicle access even when the battery is discharged

Smart Key Fob inductively rechargeable in the vehicle

Operation easier, faster and more intuitive than with a smartphone

Small, light, robust, durable, sustainable

Focus on core functions

Key Tracking function via GPS optionally available

Individual function expansion through Functions on Demand possible
experience and competence.
30 years of development and production.
Intelligent, high-quality designed products.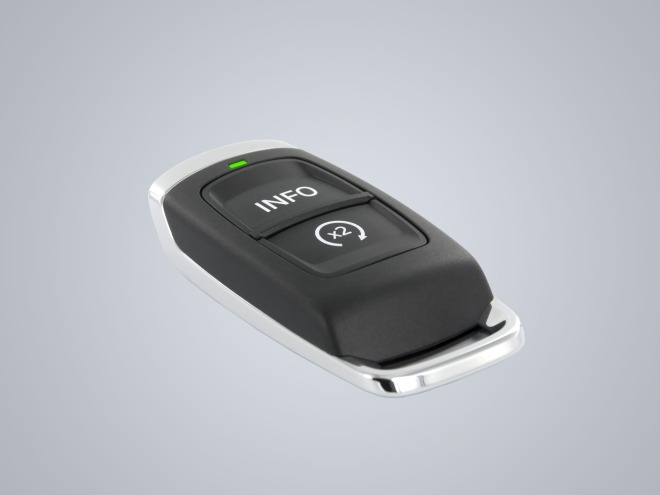 The drc Remote Engine Start is a radio remote control solution for remote engine start.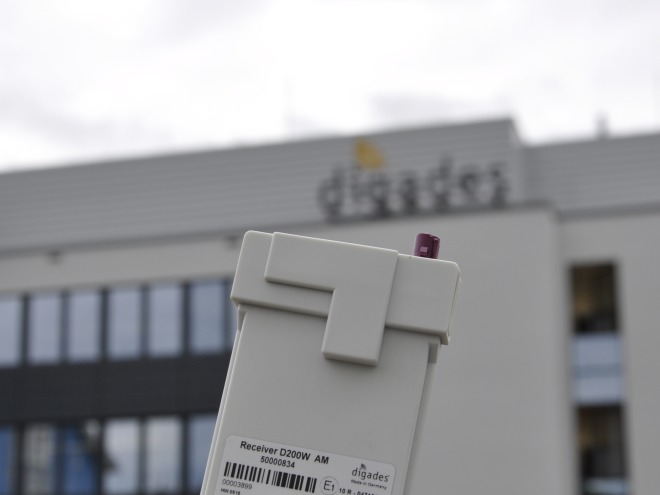 digades proprietary development for range-independent control of vehicle components
Contact us
You have the question, we have the answer.
Write us using the contact form below or by email.
 
The top of the state of the art.
We look for your clever solution. Functional, safe and reliable.
Realization at the highest level.
We work according to the latest standards. AUTOSAR, IATF, FUSI - from prototype to series.