drc Remote Engine Start
The drc Remote Engine Start is a radio remote control solution for remote engine start.
High ranges for a perfect start.
The drc Remote Engine Start is a radio remote control solution for remote engine start, consisting of a transmitter, receiver and antenna. Remote engine start enables the climatisation of the vehicle interior by cooling, ventilating or heating.
Remote Start Kit in two variants
The system is available as an aftermarket product through the vehicle manufacturer's own accessories dealer and North American authorized workshops. With minor modifications, our system approach can also be mounted directly on the assembly line. The list of compatible vehicle models is continuously being expanded. We supply the Remote Start Kit in two variants: as a simple workshop kit with all the necessary components for direct installation by authorized workshops, and as an "Extended Range Kit" in a high-quality retail cardboard packaging.
System overview: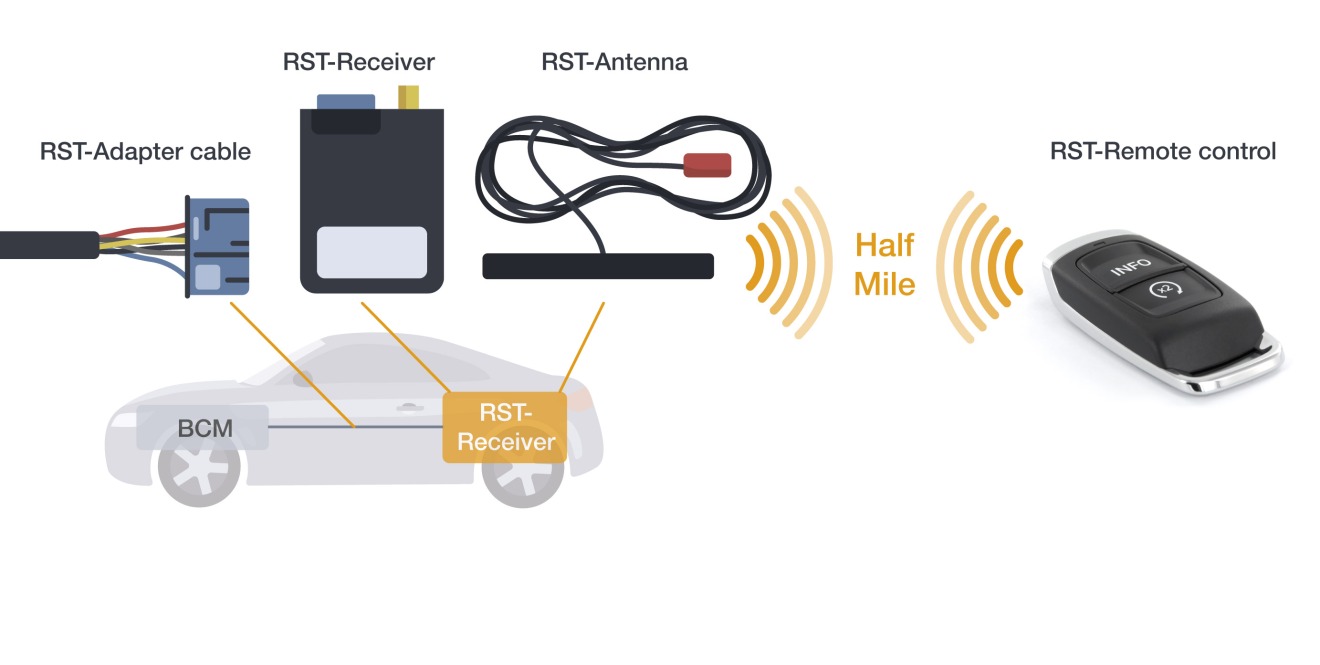 Safe remote engine start thanks to Functional Safety
The product was developed and manufactured by us in accordance with the requirements of Functional Safety, in compliance with ASIL Level A. Remote engine start only takes place when the ignition is switched off, the vehicle doors are locked and the transmission selector lever is in the corresponding position. A special, defined operating sequence also protects against accidental or unintentional activation of the remote engine start function. Functional Safety inside the vehicle is directly placed between the body control module and the engine control unit. The receiver module of the drc Remote Engine Start acts as a bridge between the remote control and the Body Control Module.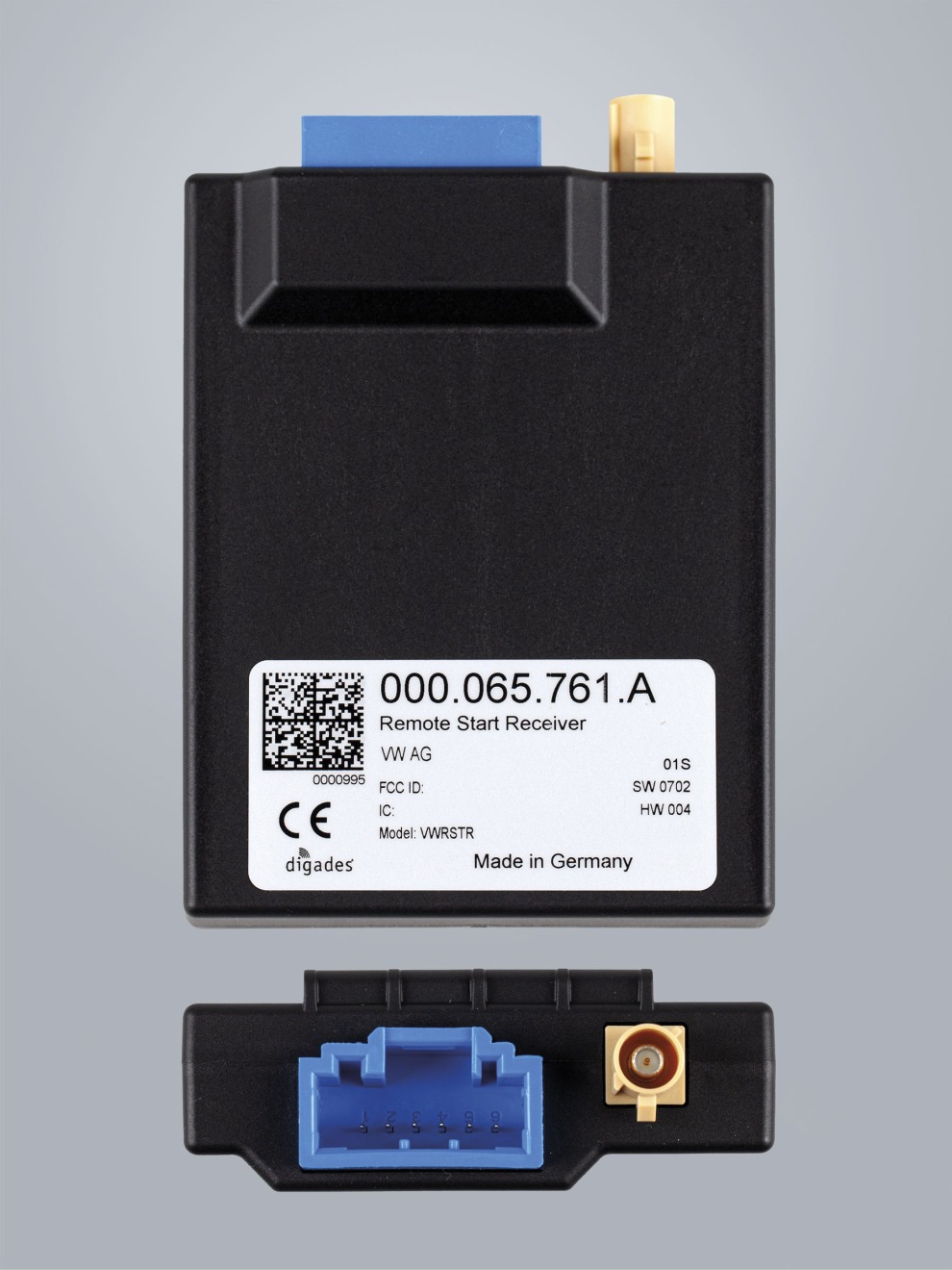 Higher radio reach thanks to digades distance boost technology
Our radio module with digades distance boost technology (ddb) ensures highest reach in the segment of remote engine start systems. In addition, greater coverage in the open field and better availability in typical use cases such as inner-city areas are achieved. Thanks to the high energy efficiency of the hardware components used and our ddb radio technology, the system achieves a very low energy consumption of < 5 mA during active use. For a long battery life of around 5200 actuations. Under the term drc Remote Engine Start we bundle our development solutions in the field of radio remote control systems for remote engine start. OEM-specific optics and haptics in accordance with customer requirements are just as much a matter of course for us as the conformity assessment of the product with the preparation of all necessary certifications and approval tests (for example FCC approval for the USA). Our in-house validation team also ensures the rapid implementation of product optimizations during development. With the drc Remote Engine Start, our customer benefits from a universal system with platform thinking. With only minor modifications, an expansion to other models, group brands and markets is possible.
We have something against range anxiety.
We want you to get ahead. That's why we always adjust our transmitter-receiver systems including antennas optimally to the respective application. With our new digades distance boost technology (ddb), we also significantly improve the reach in the segment of classic ISM band radio remote control solutions. Our new development of the drc Smart Key even enables range-independent control of comfort functions as well as keyless vehicle access. A fast and intuitive all-in-one platform solution for tomorrow's mobility.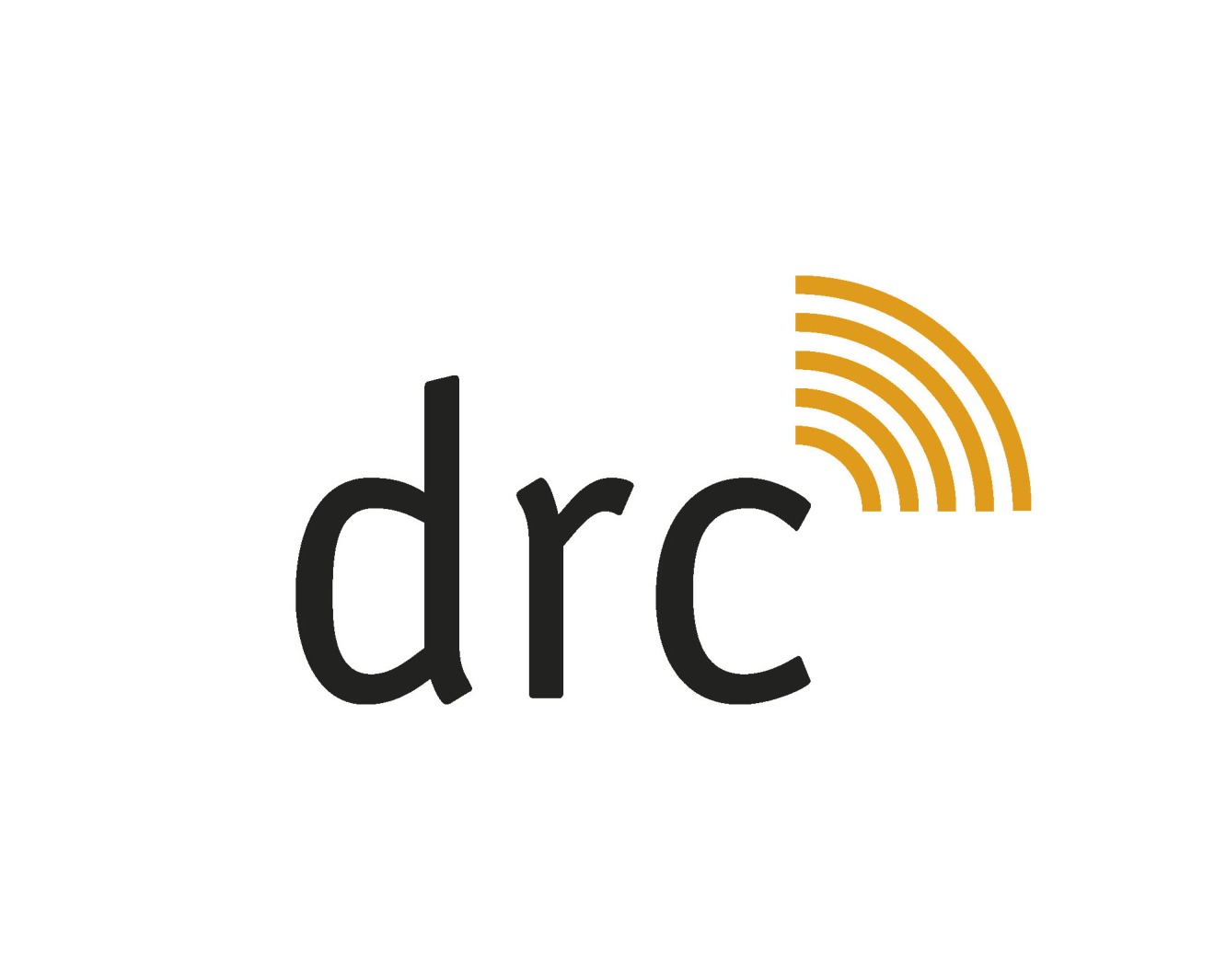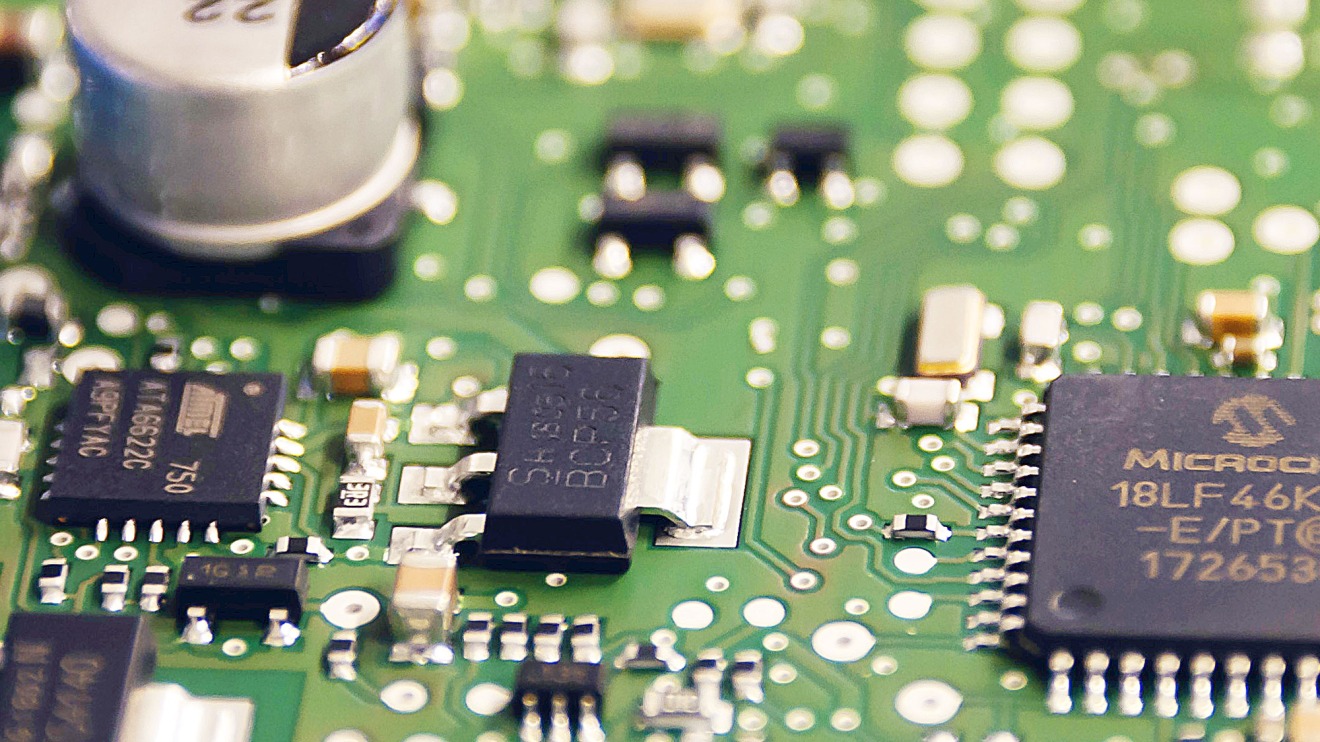 To the point
OEM-specific remote control design

Delivery as simple workshop kit and as "Extended Range Kit" in high-quality retail packaging

ddb radio technology (range > 1000 m)

Use of license-free 915 MHz ISM frequency band (North America)

Bidirectional radio transmission (proprietary)

Interface: Communication via Body Control Module using LIN connection

Coupling of up to two remote controls possible

Extremely low power consumption in idle mode (≤ 1 mA)

Automatic battery condition check

Performance of EMV, radio and safety tests

Development and production according to IATF 16949 and functional safety (ISO 26262), conforming to ASIL-A requirements
experience and competence.
More then 30 years of development and production.
Intelligent, high-quality designed products.
Contact us
You have the question, we have the answer.
Write us using the contact form below or by email.
 
The top of the state of the art.
We look for your clever solution. Functional, safe and reliable.
Realization at the highest level.
We work according to the latest standards. IATF, IPC, ISO, FUSI ... - from prototype to series.