Strategic partnerships ensure long-term success
Proactive communication, transparency as well as a high quality of supply are the pillars of a reliable, long-term partnership.
With innovation ability, state-of-the-art production technology and many years of experience as well as strategic investments with stable ownership structures, we offer you a reliable and long-term partnership in the future markets in the areas of Access Systems & Connectivity, Comfort Controls as well as electronic Control Units.
Below you will find:
Facts & Figures
Information on the history and management of digades GmbH can be found here.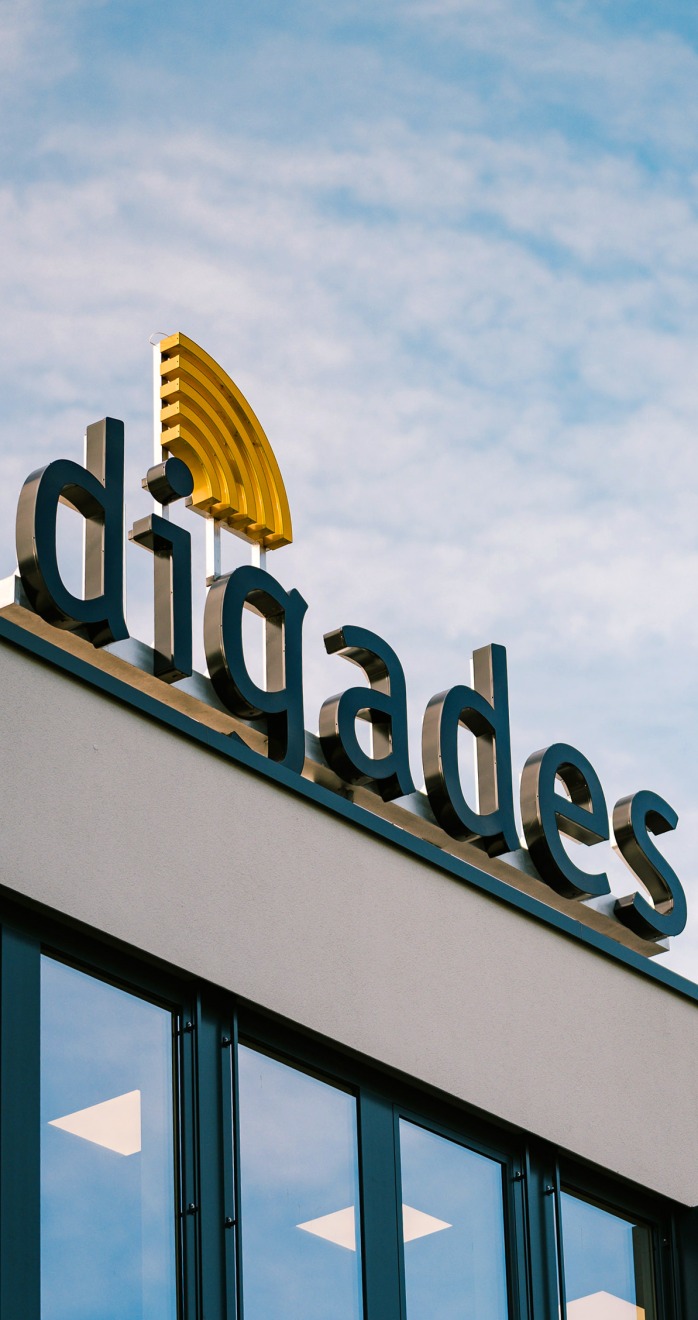 Company: Owner-managed GmbH
Turnover 2022: approx. 19.5 million EUR
Employees 2023: approx. 150
Locations:

Company headquarters (Administration, Development, Production) in Zittau, Saxony, Germany
Development branch office in Nordhausen, Thuringia, Germany
Pre-development branch office in Dresden, Saxony, Germany

Certificates:

ISO 9001: 2015
ISO 14001:2015
IATF 16949: 2016

Product range:

Access Systems & Connectivity
Comfort Controls
Control Units
Information for suppliers
Our philosophy
We are a demanding and quality-sensitive customer of the partners who supply us.
We work exclusively with suppliers who can contribute to the mutual improvement process in the long term.
We are not just looking for a mere salesperson, but for a competent, strategic partner.
Logistics Solutions
In order to be able to create a long-term beneficial business relationship, it is important to be able to understand and accept the values and requirements on both sides.
Future suppliers should be able to implement one of the following systems or present alternatives:
Forecast system
Conclusion of a logistics agreement
Negotiating a price for an intended annual quantity
Weekly update of the forecast
Delivery adjusted to weekly changes
consignment warehouse
Conclusion of a consignment warehouse contract
Negotiating a price for an intended annual quantity
Forecast for planning purposes
Weekly update
Notification of withdrawals by digades and independent replenishment by the supplier
Process of strategic supplier selection
Search for suitable suppliers or products
Checking of supplier certificates and comparison with the required quality standards (at least ISO 9001)
Starting an inquiry
Sending the supplier self-assessment
Evaluation of the results of the inquiry
Conclusion of quality assurance agreement
Conducting supplier audits including evaluation
Conclusion of contracts
Continuous supplier evaluation, support and auditing
General Conditions of Purchase
Here you will find our currently valid General Conditions of Purchase for download:
Contact us
You pose the question, we provide the solution.
Write us using the contact form below or by email.