SMD
Assembly of the circuit boards for your product in small, medium and large series
SMD competence in series.
On several high-performance SMT lines, we assemble fully automatically rigid and flexible printed circuit boards with all common SMD component shapes up to a component size of 0201. We produce samples or small series, series in the middle segment as well as large series. Our SMT production (Surface Mounted Technology) stands for proven precision in execution, short production times and enables the series processing of particularly small components. All necessary component shapes, such as capacitors, resistors or microcontrollers, are placed quickly and in large numbers on the circuit board and then soldered by reflow process.
Depending on customer wishes and requirements, we can use both the SMT and THR (Through Hole Reflow) processes. In doing so, we use through-hole components that have been designed for high thermal requirements during the soldering process in the reflow oven. In addition, for small series, samples and prototypes, we also offer the option of classic manual assembly with subsequent selective soldering. With lead-free soldering processes throughout, we meet the requirements of RoHS-compliant products.
Finally, each fully assembled printed circuit board is subjected to various automatic optical inspections (AOI) and functional tests in order to prove a consistently high production quality. A Solder Paste Inspection (SPI) is also carried out during production. We apply the highest quality standards throughout the entire series production, which are checked in regular audits. We work according to IPC standard 610 class 3 and can guarantee 100% traceability of your electronic assemblies.
As a full-service provider, we offer the complete range of services to you: from conception with production-ready electronics development, through production with inspection, programming and functional tests, to technical documentation including subsequent customs and shipping processing. Personally coordinated with you and always "just in time". Either as individual services or as a complete package from one source.
To the point
Fully automatic PCB assembly on several SMT lines

Use of THR (Through-Hole-Reflow) technology

Assembly of very small components up to size 0201 possible

Assembly accuracy: laser measurement 50 µm, optical measurement 30 µm

Reflow and selective soldering processes

Soldering with lead-free solder pastes according to RoHS standard

Fully automatic solder paste printer with 2.5D solder paste inspection.

Electronics production according to highest standards: IPC 610 class 3, IATF 16949:2016, ISO 26262 and DIN EN ISO 9001:2015

Traceability down to component level

100% tested quality through AOI, functional and final inspection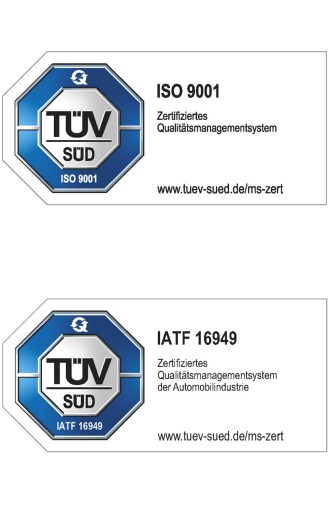 Our Mission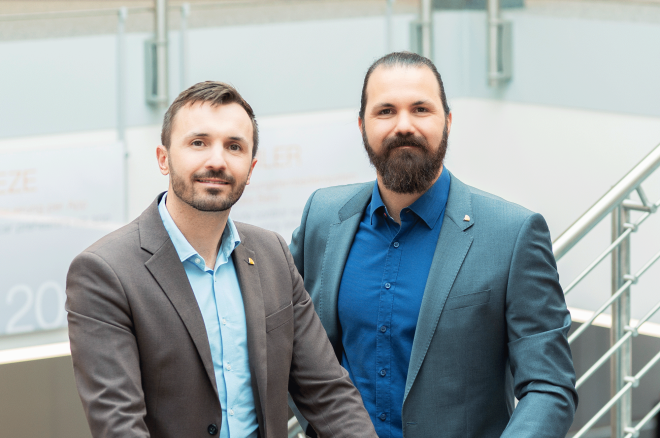 In our actions, we constantly question ourselves to find clever solutions for multifunctional controls, operating elements and control units to make peoples' lifes easier, more comfortable and secure.
(Managing Directors Dr.-Ing. Sascha Berger & Dipl.-Ing. Tim Berger)
Contact us
You pose the question, we provide the solution.
Write us using the contact form below or by email.
 
Realization at the highest level.
We work according to the latest standards. IATF, IPC, ISO, FUSI ... - from prototype to series.