Certification and conformity
We support you with the worldwide certification of your product.
We stay on the top of things for you.
For you, the conformity and certification of your product should only be a formality. For the safety and quality of electronic products, various international standards apply due to legal regulations and technical requirements. On the way to your finished product, we support you in selecting the necessary certifications and prepare everything for the respective test. For use in Europe or even worldwide. Not every conformity test possible is necessary in every case. That's why we will have your product tested for exactly the requirements needed for its purpose. Just benefit from cost-optimized and efficient product development.
In our validation centre we carry out a wide range of internal stress tests and inspections in advance, so that your product is optimally prepared for the final measurements in accredited partner laboratories and the time to final approval is kept as short as possible for you.
To the point
Conformity assessment and support in the selection of required certifications

Certification according to RED, KBA, EAC, FCC, ...

Specific country approvals

Radio approval of mobile radio (4G/LTE) and GNSS for Europe, USA/Canada (FCC/ISED), Russia (EAC/RFC) and China (CCC)

Compliance with the agreed EMC requirements according to Group Standards

Delivery of approval documents for development results and customer assemblies

Monitoring of conformity to standards

Internal pre-compliance tests (GTEM500 cell, stripline, network simulation, ESD tests, RF and EMC optimizations)

final approval measurements in cooperation with accredited test laboratories

Our Mission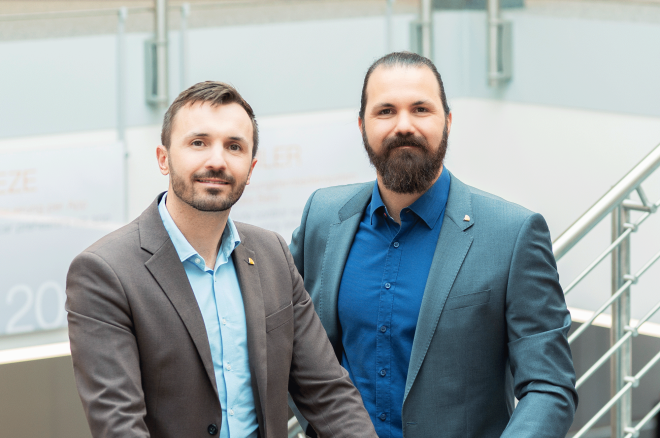 In our actions, we constantly question ourselves to find clever solutions for multifunctional controls, operating elements and control units to make peoples' lifes easier, more comfortable and secure.
(Managing Directors Dr.-Ing. Sascha Berger & Dipl.-Ing. Tim Berger)
experience and competence.
More then 30 years of development and production.
Intelligent, high-quality designed products.
Contact us
You pose the question, we provide the solution.
Write us using the contact form below or by email.
 
Realization at the highest level.
We work according to the latest standards. IATF, IPC, ISO, FUSI ... - from prototype to series.