ok2work Solutions - electronic contact tracing via Bluetooth
Prevent plant closures and interruptions of production during pandemics using modern technology
Ensure operational processes
The COVID 19 pandemic poses major challenges for companies. Operational processes must be considered to find a "new normal" and to ensure the continuity of business activities. ok2work has therefore made it its business to support companies on their way to "a new normal" in a sustainable way without interfering extensively in operational processes.
Strategies for a safe working environment
While some employees can carry out their work in their home office, this is not possible for other areas. Especially in production, distribution, food industry, catering, travel industry and in some service segments the cooperation with other people is indispensable. Companies therefore need a strategy and effective measures to protect employees and customers from infection with the corona virus.
Contact tracing with wearables
Strategies and measures used until now, such as plant closures, reduced staff presence or physical separation, helped in the first COVID-19 wave but are difficult to maintain in the long term. That is why we at ok2work have developed a novel, holistic approach to pandemic prevention for companies. In addition to the selective, proactive testing of risk groups, the seamless, internal contact tracing by means of wearables is an elementary part of the concept.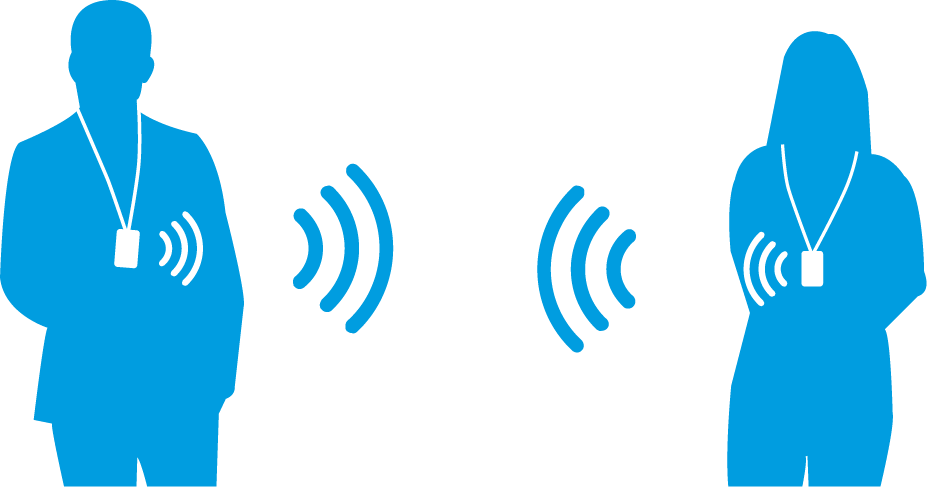 ok2work Wearables
Compact, mobile devices for complete internal contact tracing
Works without a phone or computer and can be used by any worker
Easy to use – no installation or additional technical infrastructure on-site level required
Much longer battery life (1 week) and faster recharging cycles than any smartphone.
Privacy: No personal data stored on device (data processing according to European GDPR)
Custom designs possible (e.g. bracelet)
Our solution is a smart combination of technologies, testing and procedures for a holistic, active risk management:
Only a holistic approach that analyses risks and acts preventively rather than just reactively can protect employees effectively. We therefore rely on technology-supported, active risk management to combat pandemics in companies. With the ok2work principle, we also support you in non-pandemic times in order to ensure business continuity, to create predictability and security for you and your employees, and to protect the health of your employees.
ok2work is based on the following components:
Determination and analysis of the risk potential of all employees
Risk-based screening tests for targeted reduction of the overall risk
Electronic contact tracing in case of infections
Components to form a holistic, active risk management: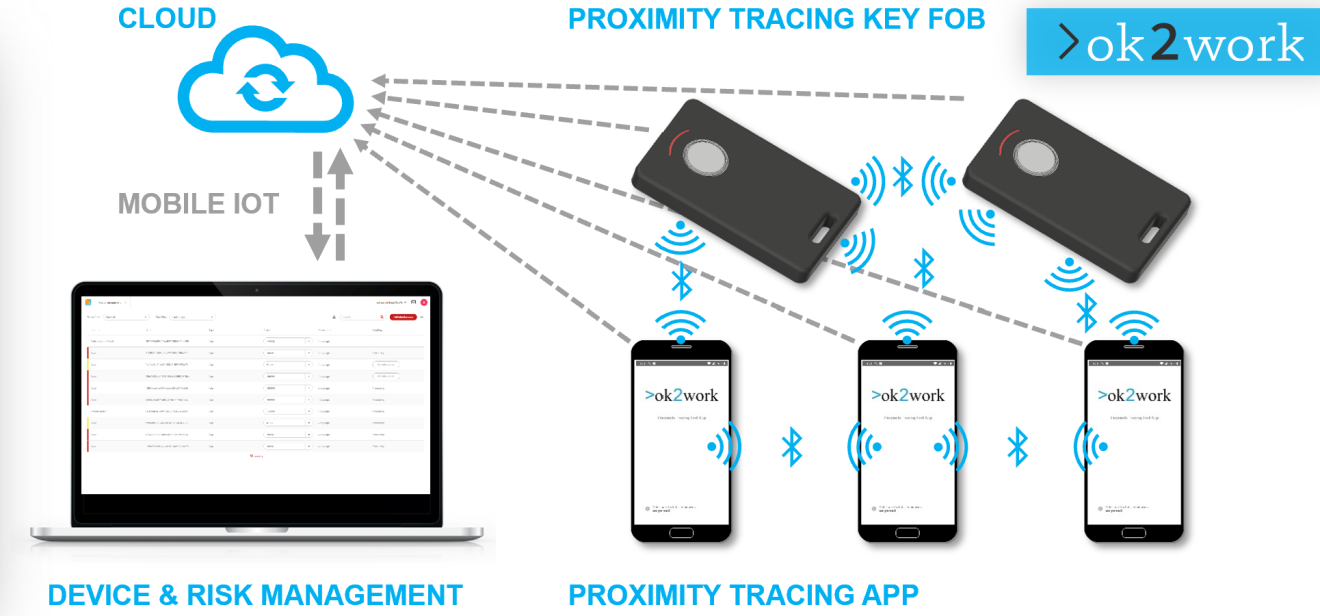 1. Risk potential analysis
All employees are equipped with contact tracing wearables, which electronically record encounters with other wearables. Based on this data and in combination with information about the operational role and other characteristics, an individual risk profile is created for each individual area.
2. Risk based testing
Regular screening tests can detect corona infections before clear symptoms appear and employees go to the doctor. However, corona tests are associated with costs and effort. Our concept therefore provides for employees to be selected for targeted tests solely on a data-based risk potential analysis in order to further reduce the risk.
3. Proximity tracing/Contact tracing
We also rely on wearables for electronic contact tracing with data processing compliance according to EU-GDPR. Encounters from contact situations are registered, but no personal movement profiles are created for data protection reasons. The wearables thus exchange anonymous random codes via Bluetooth technology and enable a complete tracing of infection chains in the event of infection. Although risk-based screening tests already significantly reduce the overall risk for the company and its staff, they cannot guarantee absolute security against infection. Therefore, in combination with the screening tests described above, a reliable method of contact tracing is needed to identify possible chains of infection and to prevent uncontrolled spread of the virus in the company right from the start.
Your Advantages
Avoidance of production downtimes and plant closures

Proactive decrease of the internal infection risk and effective strategies for preventive protection of employees

Internal processes are less disrupted because possible chains of infection are available complete and digitally, not tracked incompletely from memory

No additional hardware or infrastructure on-site level required because of device communication via cloud

Proactive, efficient and data-based screen tests of employees at risk possible after evaluation of digitally traced encounters

Reduced costs for continuation of payments to sick workers and quarantined employees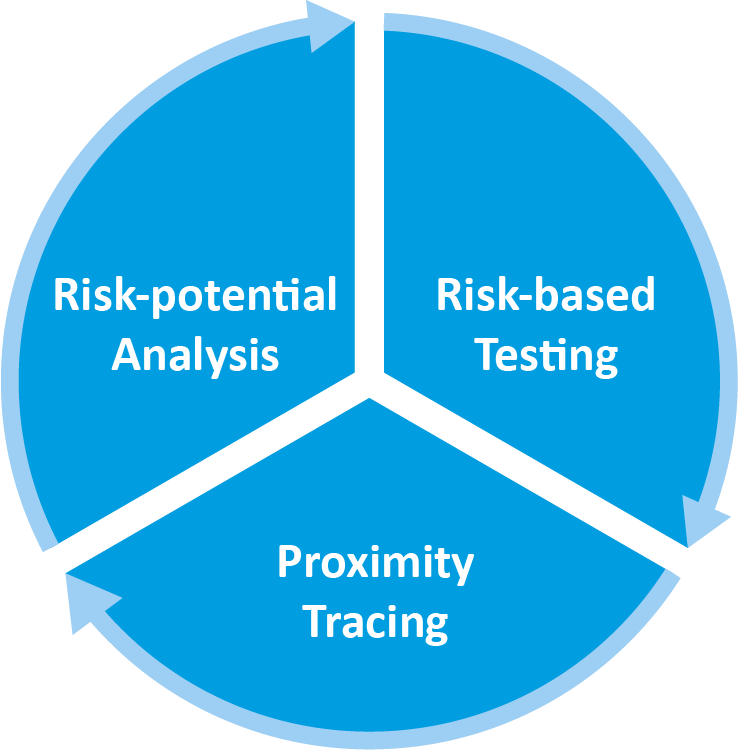 Contact us
You have the question, we have the answer.
Write us using the contact form below or by email.
 
The top of the state of the art.
We look for your clever solution. Functional, safe and reliable.
Realization at the highest level.
We work according to the latest standards. IATF, IPC, ISO, FUSI ... - from prototype to series.